Here's What In Zip Code 63116
More 63116 Zip Code Information
Photo Gallery for 63116 - Click Thumbnails Below
Real Estate For Sale in 63116 Zip Code
7248 Gravois Avenue
$180,000
Beds:
0
Remarks: Exceptional Single Story Commercial Open-space Facility Featuring Thirty Feet (30 Ft) Of High-traffic Road Fro...
3836 Wilmington Avenue
$995,000
Beds:
0
Remarks: Outstanding Rare Opportunity In Holly Hills!!! Here's Your Chance To Own A Fantastic 17-unit Apartment Comp...
3909 Utah Street
$850,000
Beds:
5
Baths:
5.5
Remarks: Luxury Tower Grove 4-story Townhome With No Expense Spared And In Mint Condition. Walk To Grand Ave, Tower Gr...
4002 Wilmington Avenue
$729,999
Beds:
0
Remarks: Well Maintained 12 Family Apartment Building Nestled Into The Charming Holly Hills Neighborhood With Great Acc...
3752 Chippewa Street
$694,900
Beds:
0
Remarks: Great Opportunity To Acquire A 100% Full Turn Key Investment Property With A 9 Cap Rate! This Very Well Run 14...
Disclaimer: The information herein is believed to be accurate and timely, but no warranty whatsoever, whether expressed or implied, is given. Information from third parties is deemed reliable but not verified and should be independently verified. MORE, REALTORS does not display the entire IDX database of Mid America Regional Information Systems, Inc. (MARIS MLS) on this website.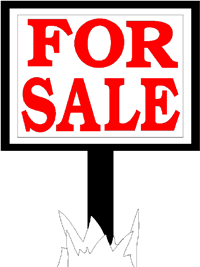 Featured Properties For Sale