Here's What In Zip Code 63116
More 63116 Zip Code Information
Photo Gallery for 63116 - Click Thumbnails Below
Real Estate For Sale in 63116 Zip Code
4186 Walsh Street
$50,000
Beds:
1
Baths:
1
Remarks: Recently Updated & Exceptionally Well Maintained One Bedroom, One Bath Ranch Home Featuring Front & Rear Large...
3647 Delor
$3,100,000
Beds:
0
Remarks: Delor Park Apartments Is An 84 Unit Apartment Complex On A 5 Acre Lot In South St. Louis, Mo. The Property Als...
0
$1,250,000
Beds:
0
Remarks: Beautiful Building From Late 1920's, Stone And Blonde Brick Building, Just Down The Street From The Renovated ...
5601 Dewey Avenue
$725,000
Beds:
0
Remarks: This Mid-century Brick 14 Unit Apartment Building Is Located In The Beautiful Holly Hills Neighborhood. Tenan...
4648 Gravois Avenue
$699,000
Beds:
0
Remarks: Fantastic Investment Potential For This Versatile Building * An Architectural Gem * 10,000 Sqft Of 4 Store Fro...
Disclaimer: The information herein is believed to be accurate and timely, but no warranty whatsoever, whether expressed or implied, is given. Information from third parties is deemed reliable but not verified and should be independently verified. MORE, REALTORS does not display the entire IDX database of Mid America Regional Information Systems, Inc. (MARIS MLS) on this website.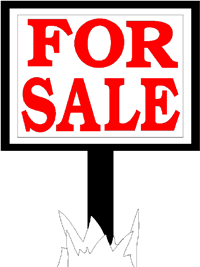 Featured Properties For Sale